21° Eudi Show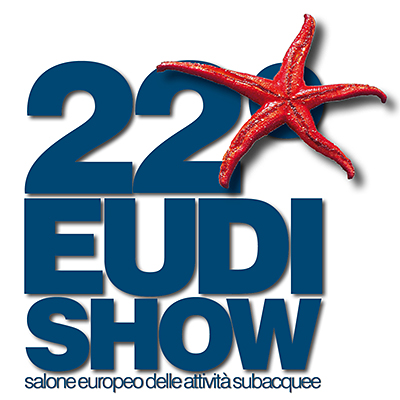 The formula worked, and since the first edition, held in baptism from 21 ° Eudi Show, has aroused great interest among fans of underwater photography, some of which will be called upon again this year to contend for what we can definitely compare to an Oscar for underwater photography Italian.
Five highly successful competitions ("Abyss" - City of Venice "," City of Siena "," Divers for Africa "," OrtonAmare, "" My Shot - ScubaPortal ") and fifteen competitors (Francis Bazzotti, Rossana Bonati, Philip Villages Rafael Cosme, Anthony Cusano, Peter Formis Martina Gambirasi, Giacomo Giovannini, Raphael of Livorno, Adriano Morettin, Giuseppe Piccioli, Carlo Reali, Fabio Strazzi, Alex Zambelli), some known and others that will become, were involved and put back in game to decide who will win this award, certainly prestigious, which will reward the best shot among the categories in the competition: SLR and compact macro and wide angle macro and wide angle.'m only four categories in contention because, given the variability of the sections provided by the various underwater photography competitions, it was necessary to select only focusing on the comparison between homogeneous sections.
Eudi Show Assosub and have decided to show their appreciation to those who have been able to achieve levels of excellence in this field by organizing the 2nd EUDIPHOTO TOP AWARDS, the "Contest of Contests", a sort of Oscar for underwater photography that aims to reward the best photos from the winners of the most important national competitions, selected through a survey of competitors and jurors to award-winning reputation among many members of the International Academy of Sciences and Techniques Diving Ustica, as saying the "Nobel of Diving".
The competitions competed for this ideal "Oscars" of underwater photography in 2013 are:
International Underwater Photography Competition OrtonAmare
International Underwater Photography Competition "Abyss" - City of Venice "
International Underwater Photography Competition "Città di Siena"
Underwater Photography Competition "Divers for Africa"
Underwater Photography Competition "My Shot - ScubaPortal"
Each of these competitions has made ​​available to the organizing committee of the winning photos that have been submitted to the consideration of a jury of 11 specialist (not just divers) famous photographers and experts who, independently from each other, voted and selected photos marked only by an identification number. Unfortunately, not all of the winning photos in the competitions mentioned above have been able to participate in the race because, obviously, it was possible to compare only similar categories that only to a limited extent, are repeated from one competition to another.
The celebration of this great Academy will be held Saturday, February 16th on the main stage dell'Eudi Show when, during the awards ceremony for all competitions organized by Eudi underwater photography and video, 2013, will feel announce the ritual words "And the winner is ... "
http://www.eudishow.eu/oscar-della-fotografia-subacquea/
RANKING TOP AWARDS
COMPACT ENVIRONMENT
Francis Bazzotti (My Shot) 57 points
Rafael Cosme (Abyss) 55 points
Carlo Reali (Abyss) 54 points
Alex Zambelli (Divers fot Africa) 51 points
COMPACT MACRO
Rossana Benati (My Shot) 62 points
Rafael Cosme (Abyss) 60 points
Rossana Benati (Ortona) 56.5 points
Martina Gambirasi (Divers for Africa) 55 points
Giacomo Giovannini (Abyss) 53.5 points
REFLEX ENVIRONMENT
Philip Borghi (Ortona) 63 points
Anthony Cusano (My Shot) 60.5 points
Philip Borghi (Abyss) 60 points
Peter Formis (Abyss) 57.5
Peter Formis (Divers for Africa) 55
Peter Formis (Siena) 46 points
REFLEX MACRO
Raffaele Leghorn (My Shot) 66 points
Peter Formis (Siena), 65 points
Giuseppe Piccioli (Ortona) 63.5 points
Adriano Morettin (Abyss) 58 points
Fabio Strazzi (Divers for Africa) 56.5 points
Giuseppe Piccioli (Abyss) 52 points